To nurture the relationship between L'Oréal Professionnel and key retailer Sephora SEEN Works designed and concepted an immersive dining experience for influencers and the Sephora network.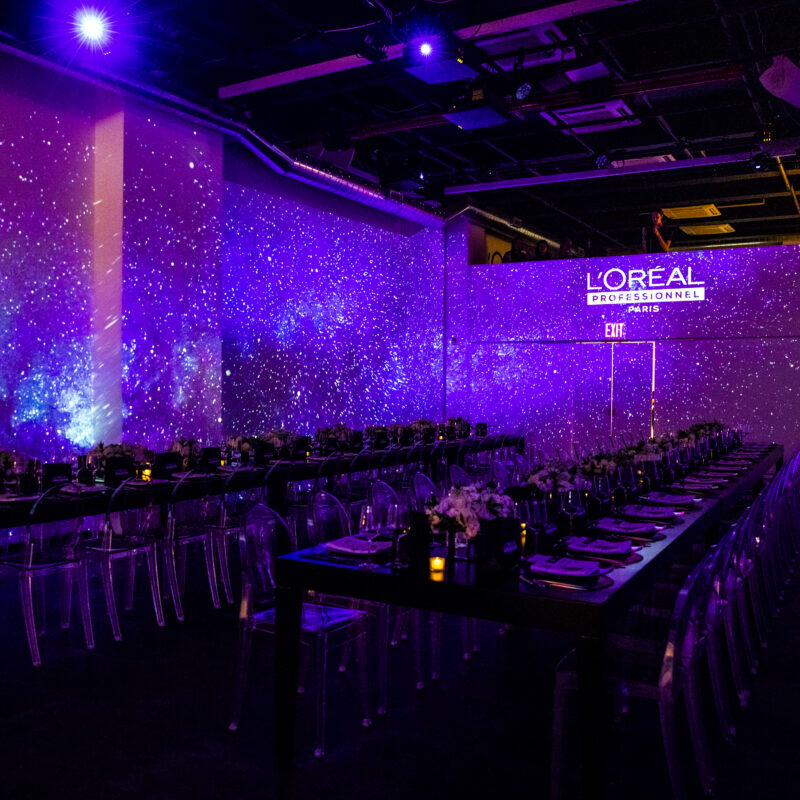 A sleek elevated table was complemented by dynamic and original 360 projection that aligned to each meal course. SEEN Works created projection assets using a combination of existing brand content and bespoke animation to create content inspired by the formulation technology in Metal Detox – the current focus range. The content production team were able to utilise 3D design software to build the venue to visualise the projection in the space and bespoke compositions from musician and composer, Iain Mahanty.
These techniques allowed us to create a changing physical event environment in one space, meaning less set build waste, economic use of budget and a truly immersive evening.